Project:
Candy Crush Soda Saga (King.com)
Project role:
Senior UI/UX Artist
Tools: Photoshop, Proto.io and implementation with company's game engine.
Mission: Was to come up with a new LiveOp and as a result "Rocket Race" became Candy Crush Soda first team vs team game event. In this feature we are testing out how many player would like to join a LiveOp and also find learnings in how engaging our player will be in a team event than self progression. Player will also be able to choose a reward which gives us learning in which boosters gives the most impact.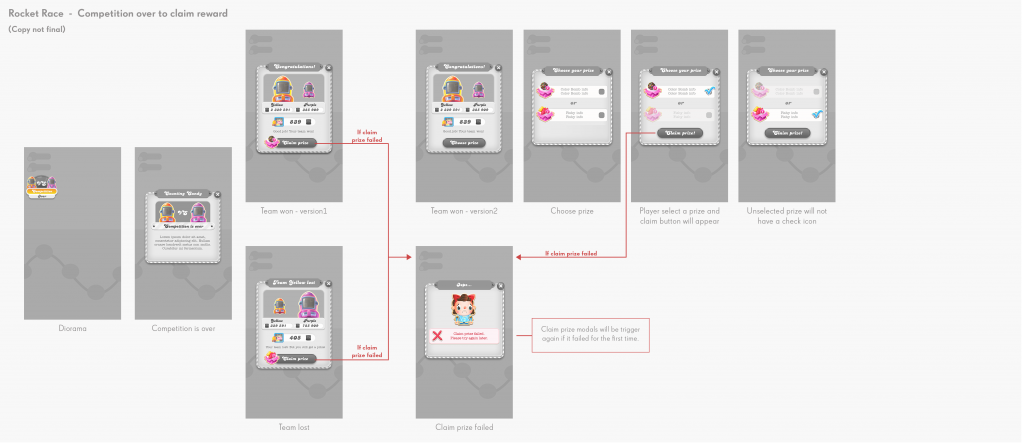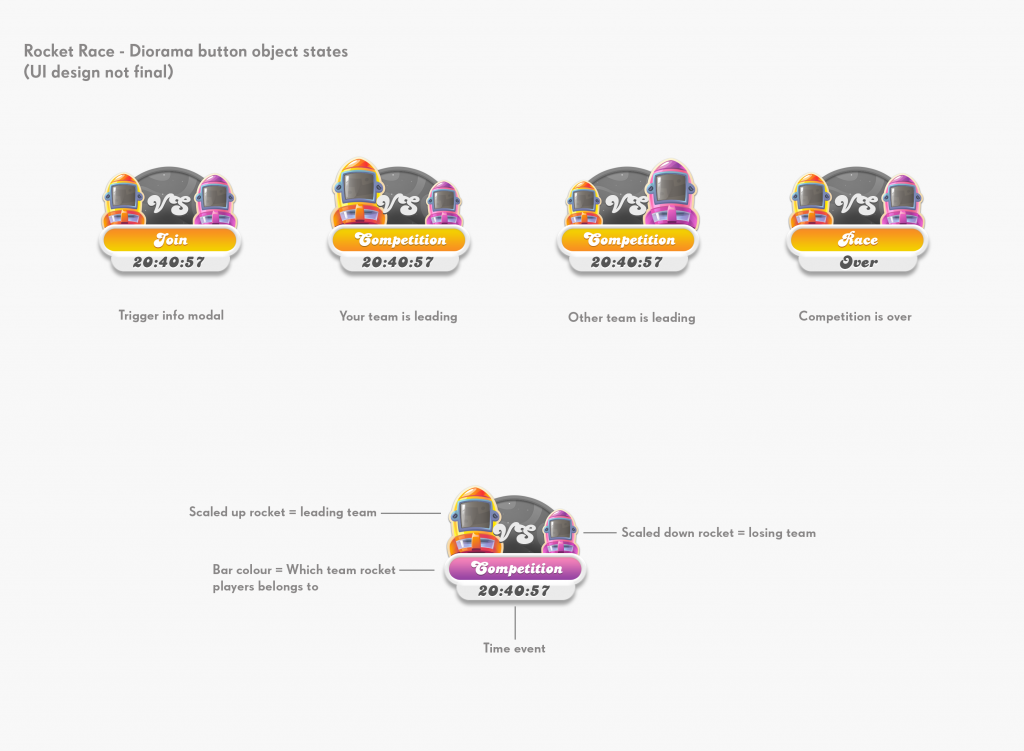 © 2017 King.com Ltd. "King", "Candy Crush Soda Saga" and associated marks and logos are trademarks of King.com Ltd or related entities.