Project:

Candy Crush Soda Saga (King.com)
Project role:

Senior UI/UX Artist
Tools:
Photoshop, Proto.io, TexturePacker and implementation with company's game engine.
Mission:
To create a feature that would make Soda player engage in collecting different memory pieces. In this case it's important to make player feel gratified for the reward they're receiving and wants to continue with revealing the missing pieces.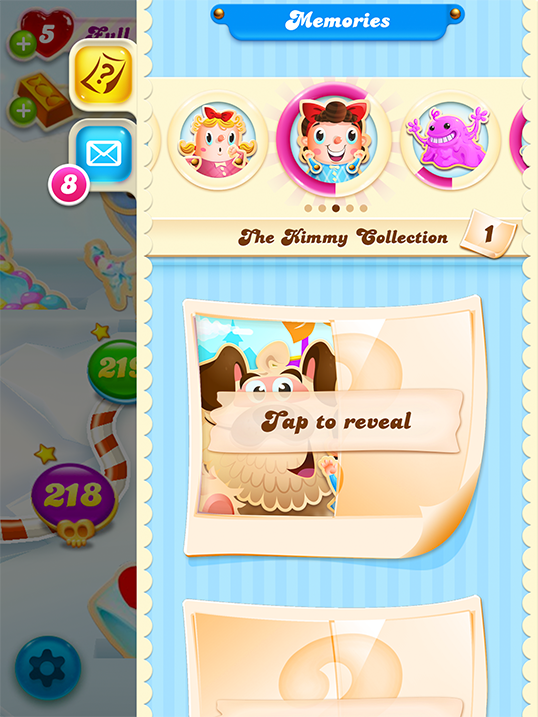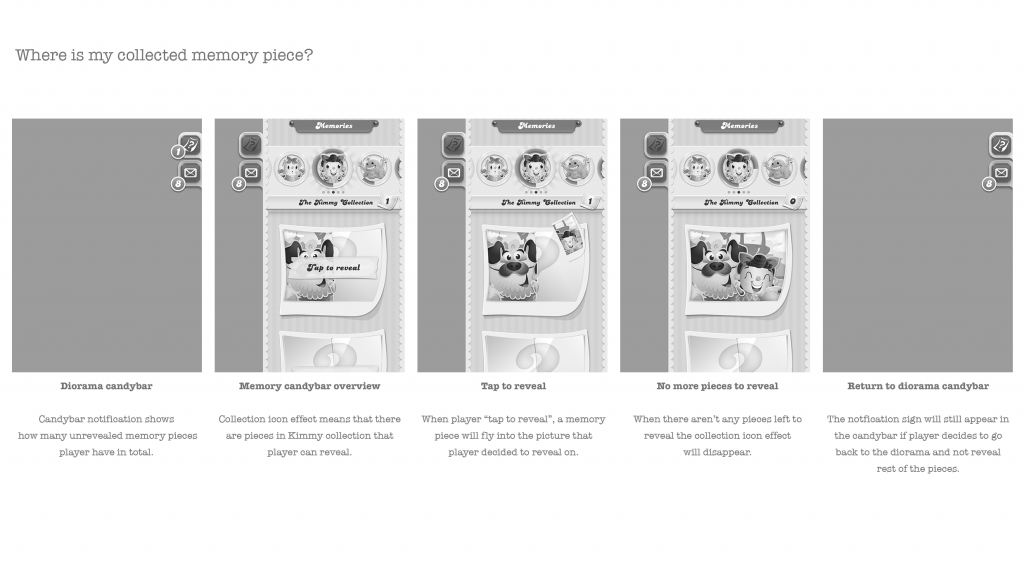 © 2017 King.com Ltd. "King", "Candy Crush Soda Saga" and associated marks and logos are trademarks of King.com Ltd or related entities.